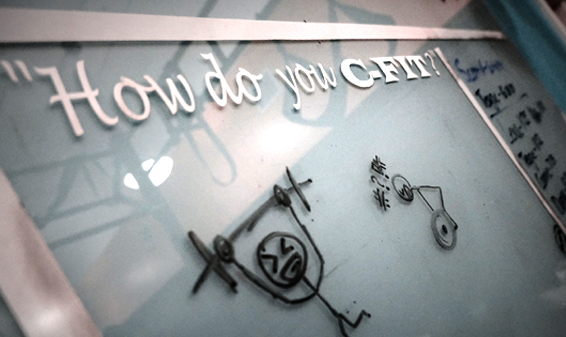 Here at C-FIT, we know YOU.
Here at C-FIT, the area's only fitness facility fully accredited with the Better Business Bureau, we know YOU. You are far more than a client, but a member of our fitness family. As such, we partner with you to achieve YOUR goals, optimal health, and performance.
With one-on-one personal training, small group classes, educational workshops, events, and more, there is no shortage of resources available to you.
Remember: it isn't a sprint towards a singular goal, but a marathon (journey) to an enhanced life.
Meet the C-FIT Crew!

Owner Connie Womack has more than 20 years in the fitness arena. It all started the day she decided to make herself a priority. As a stay at home mother of two boys, she found herself unfulfilled. She felt the nudge (or rather – a swift kick in the pants!) to make her move. Little did she know, her fitness career was born.
From her first day in low-impact aerobic class, she knew this was what was missing. Despite her two left feet and arms, all the fumbling just made her try harder until she became the instructor. Since then, she has tried to share what her exercise experience has meant to her. She has a passion to encourage people to be the best they can at each given moment. She understands frustration but also understands reward! It is this passion that drove her to open C-FIT Studio.
Taking care of your body, listening to it, and moving your body leads to positive outcomes. You hear about exercise being the best medicine. But what about, "There are more reasons to exercise than excuses not to" (a Connie Womack original)?
Take the leap! You are not alone and she will be with you every step in the right direction.
Connie is a NASM-Certified Personal Trainer and Corrective Exercise Specialist. She has held multiple certifications since 2000, such as YogaFit®, Pilates, Group Exercise, Zumba®, and Spinning®.
C-FIT. Corrective, Functional Integrated Fitness.
Jessicas' philosphy can be summed up in a quote:
"But what if I fall?"
"Oh, but my darling, what if you fly?"
You will always have an excuse not to take care of yourself. I'm here to help you overcome those excuses and make them REASONS TO do the work instead of the other way around. You can NOT know what you are capable of until you try. In fitness, there is no failure, only progress.
My promise to my clients is that I am here for YOU, and I very much mean it. I am not here for me, and while we work together, it is not my workout, but YOURS, based on your own goals and desires and limitations. There are many hours that go into your (truly) personalized program. Whether you simply want to move without pain, you want to lose weight, or you want to bulk up, get jacked, or increase your performance in athletics, I got you.
I promise we will have fun, but it might not always be fun. You will NOT get bored. You will achieve results. You will be challenged. You will grow in functionality, mobility, stability, strength, power, agility. You will learn things about yourself that you can't know until your limits are tested.
All I ask is that you show up, prioritize your health, and work as hard for yourself as you do for anyone else.
Now onto the about me: I began my fitness journey more than fifteen years ago. It started with silly ab work after I got a serious boyfriend (now husband) and ended with me being obsessed with challenging the body, seeing what it can do, and feeding it delicious food that FUELS but does not harm. I am an avid Christian, a fantasy/fiction writer, a reader, I love the mountains and hiking, and I have 3 cats (proud cat lady!).
Should we work together, I will partner with you to overcome obstacles and experience the joy this life has to give. You are not prey to your circumstances. Your circumstances can change. You are more than capable of achieving your goals, and you deserve to try.
David is an experienced trainer formerly the head strength and conditioning coach for the Hampton Roads Junior Whalers ice hockey team. A former athlete himself, he has spent the last three years working with high level athletes. David has a bachelors degree in exercise science from Old Dominion University. In addition to his education, David is a certified trainer via the NSCA, ACE, and NASM. Moving outside of the world of sports he is now bringing his knowledge and experience to C-FIT Studio.
Jean is a registered dietitian (RD) with seven years of professional experience. She obtained her Master's Degree in Nutrition from East Carolina University in 2007.
Her specialties include weight management, vegetarian, and therapeutic diets for chronic disease. She is currently a dietitian with Sentara and now part of the C-FIT team offering nutrition counseling.
Eating right boosts performance, endurance, and recovery, and feeds muscle growth and repair. Eating right – not denying your body food – is also part of weight control and weight loss.
Jean has weight management programs that can help you meet your fitness and performance goals.
Our Yogi Cynthia was born on the New Jersey Shore, the youngest of four daughters. She started swimming, biking, running, and doing aerobics and Jazzercise at an early age. At age 11, she started running road races and has since completed several half and full marathons. All that running gave her super tight hamstrings, and she needed some stretching in her life. In 2003, she walked her active family to the Blocker YMCA and began her yoga journey.
The Dowd Crowd (4 sons/1 daughter) kept her busy for 24 years while her husband started his medical career and built his practice. When life came to a standstill in March 2020 Cynthia began yoga teacher training at Organic Roots here in Suffolk. She is also pursuing a master's in psychology, with an emphasis on counseling, at ODU.
Cynthia is thrilled to join us at C-FIT and hopes to see you soon!
Namaste.
Jacob Womack, NASM-CPT was raised under owner Connie's roof, and it seems the love of fitness and the creative spark for helping people do and be their best is a part of the Womack genes.
Jacob began his love of fitness with sports such as football, basketball, baseball, and soccer, as well as following his mother to work, but his inspiration to become a fitness trainer began when he was 14-years-old. He discovered that he needed chest surgery to correct his bone structure and keep his ribcage from growing inward and potentially crushing his heart.
Fitness was the biggest factor in sustaining a proper frame to prevent a reoccurrence following the surgery, and this was what led him to pair up with one of C-FIT's former trainers, Jeremy Oliver.
Jacob trained with Jeremy for more than six years, and according to Jacob himself, "it was everyone here at C-FIT that were the reasons to become a personal trainer myself and help improve the lives of others, like they did for me."
Jacob is currently residing in the Czech Republic, but is still accepting virtual accepting clients. He is very excited to show others how to take advantage of all life has to offer, no matter what your past. Set up your strategy session with him today!